Originally built in 1928, this charming home has been stripped back to the bare bones and rebuilt from the ground up. I am thrilled to sit down with Mary who recently converted this house to a condo building in Toronto. The process seems like a mystery to most (even those at city hall) but Mary breaks it down into a few simple steps. Coming away from the conversation, there were a few key takeaways - 1) make sure that you have zoning or a pre-existing multi-unit home home, 2. hire an excellent team that has done this before (surveyor, lawyer and urban planner) and 3) get ready to do a lot of paperwork.
I hope you enjoy the conversation:
Us: Today, we're talking to Mary Fote, who recently converted a duplex house into acondominium. First question, Mary: Why did you decide to make the conversion fromhouse to condo?
Mary: Two reasons. One is the valuation. From a business perspective, the value of a duplex is determined purely by its cap rate – the ratio of net income to property value. That number doesn't always reflect other important factors, like the neighbourhood the house is in. A condominium is valued as a corporation, not as a building.
Us: Right. And the second reason?
Mary: Flexibility. A condo has multiple units, so you have the flexibility to sell part of the house and retain the other unit or units. That gives you or your family, the ability to…
Us: …buy into the neighborhood.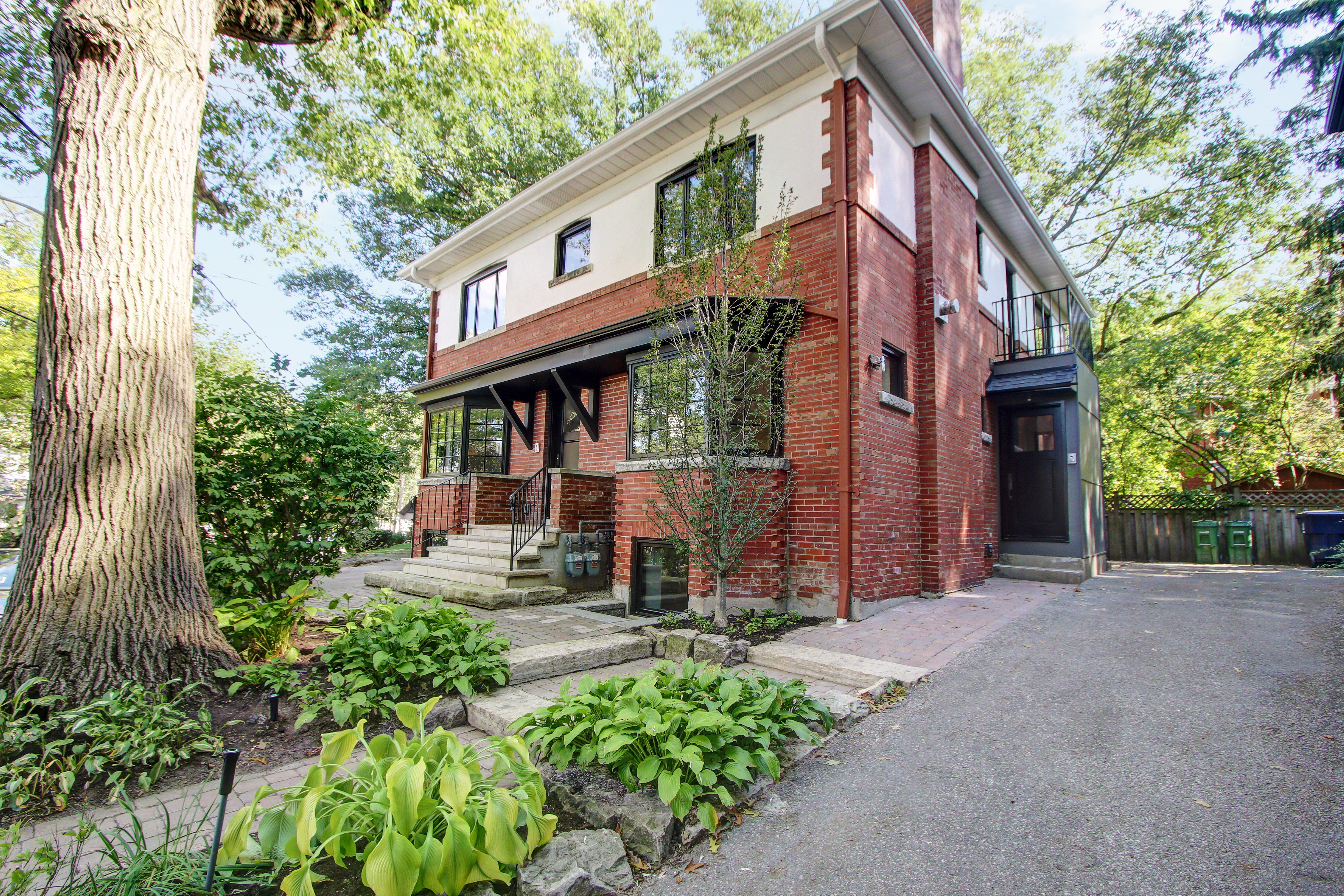 Mary: Yes, buy into the neighborhood at a lower price point because youre just buying part of the house, not the whole house.

Us: Was this your first time doing this? How did you find the process with the City?
Mary: Absolutely, it was my first time, and I knew very little going in. You definitely need patience with the steps involved, but if you're designated by the City as a "simple project" – and by that I mean under 4 or 5 units as opposed to 500 units – it's really not too process at City Hall. Then you've got the architect who's producing the building permit drawings; the surveyor who's producing the survey drawings; the lawyer who's doing the absolute title, as well as handling any problems with the title registration, exceptions, and all this other stuff, and writing the condo declaration and bylaws. Those three people are all inter-relating with each other.
Us: Right.
Mary: It kind of breaks out this way. The land registry process is mostly handled by the lawyer and the surveyor. The city hall is process is handled by the city hall consultant, who helps you navigate through the many groups that have to look at it.
Us: How are the neighbours involved?
Mary: The two things that go to the neighbors are the absolute title sign off, and a letter from the City  which informs them that you've formed a condominium corporation.
Us: Right.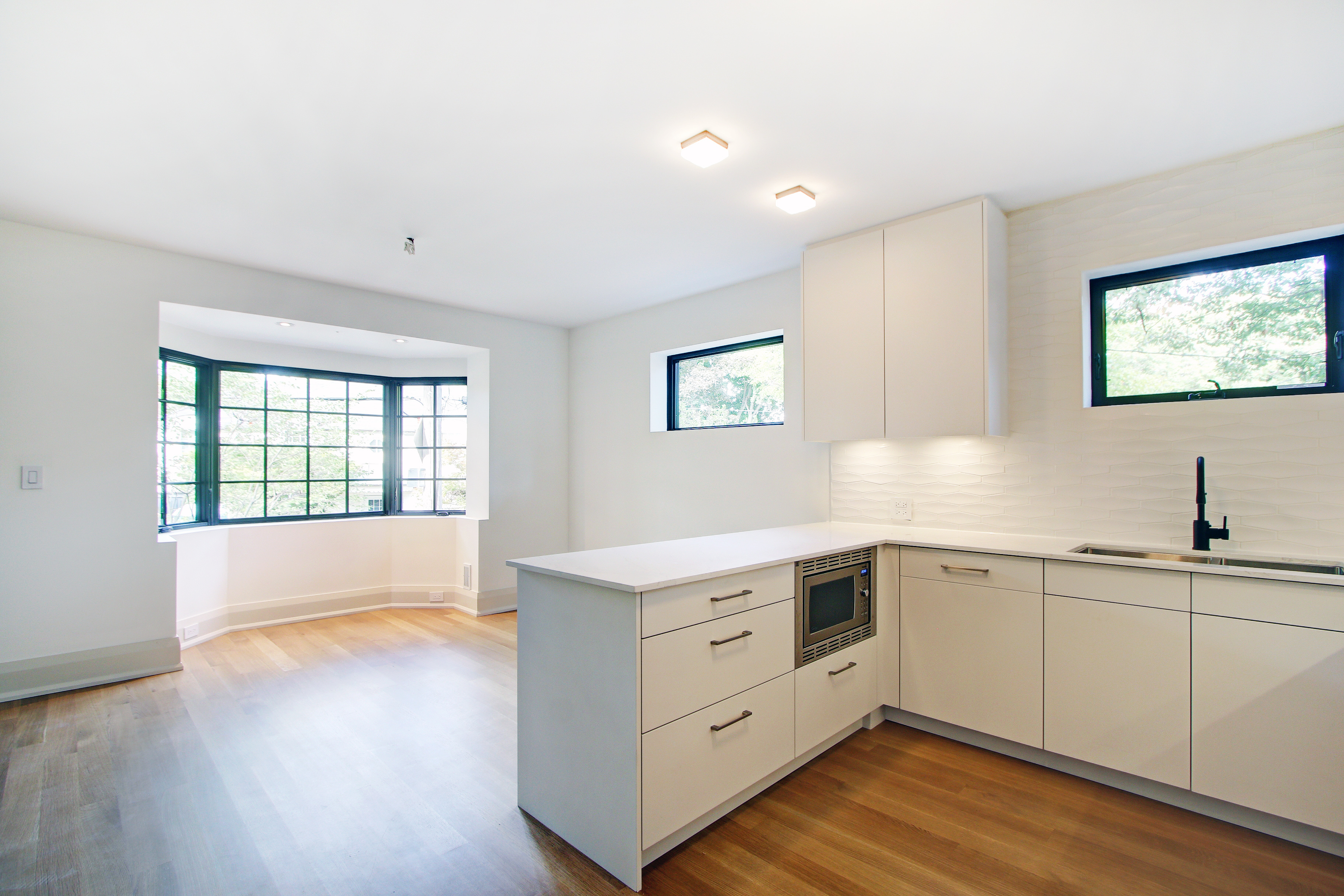 Mary: They're informed, but they really can't object to it because there is no legal reason why you cannot convert a building to a condo.
Us: Yes, and in this case, you already had the zoning...
Mary: Zoning is the key.
Us: …because you had a duplex.
Mary: Right, if you have a building permit that is going to bring the unit to current code, and you have the zoning, and you have the absolute title, there is no one who can object. They're just informed.
Us: Excellent. So how much did this cost you for all the consultants and fees?
Mary: With all of the City's fees and the consultants' fees, you should expect to pay about $30,000-$40,000.
Us: Yes, but in the end, you're able to a) sell your units off separately, b}, have the flexibility to do what you want with them, and c), offer people the opportunity to buy in a neighborhood that they may not otherwise be able to afford.
Mary: And from a business perspective, you're not being valued on a cap rate, you're being valued on a per square foot basis, just like any other condominium. So they're comparing the level of finishes, and other upgrades you've put into it, just as they would any condominium. In this, and in many other neighborhoods now, you're over a thousand dollars per square foot for everything.
Us: Right.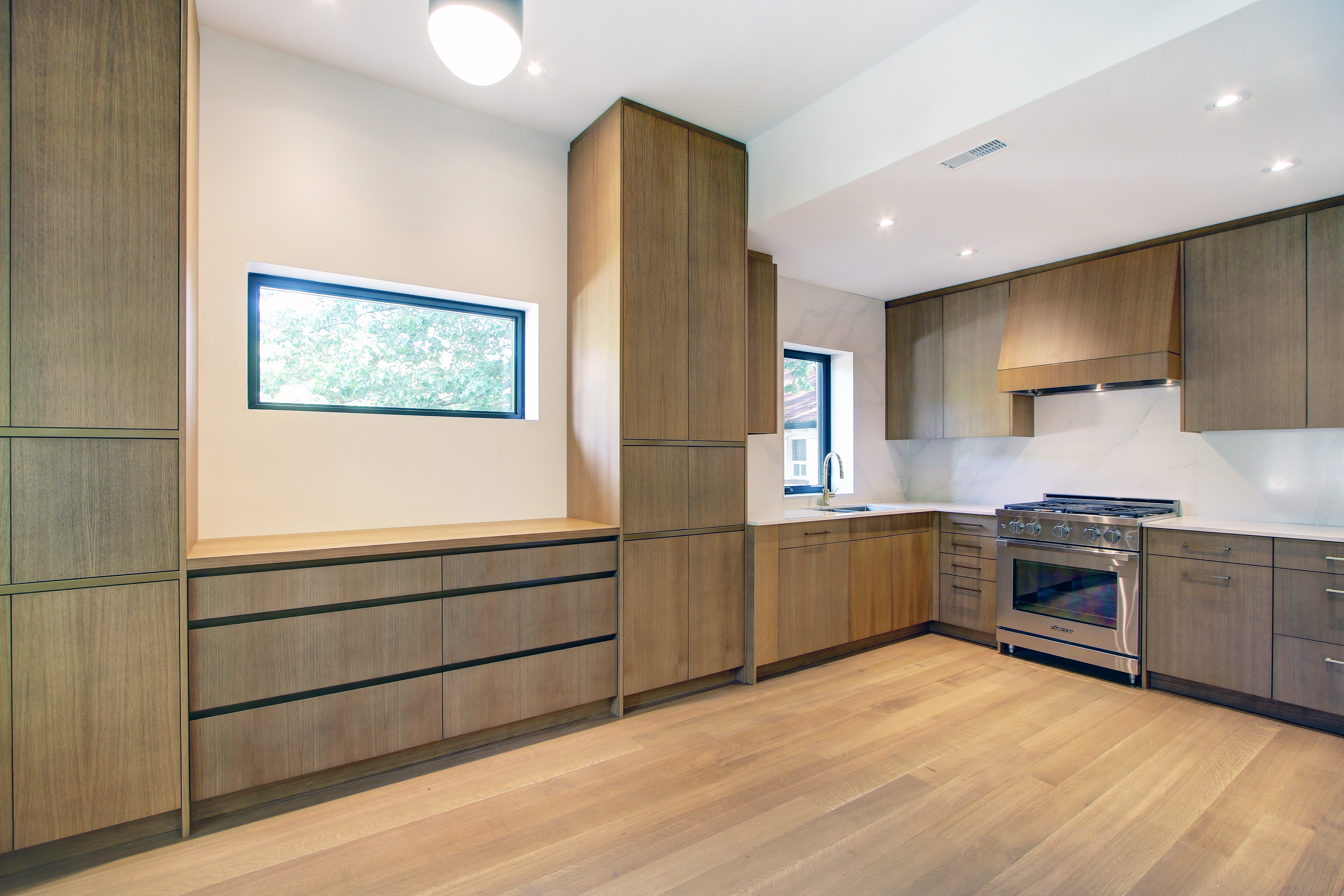 Mary: Another big difference between this and a traditional condominium is there are virtually no common areas, so your condominium fees are almost nothing.
Us: Right. Which is helpful for a buyer.
Mary: Yes, so if you want a concierge, and a pool, and a party room, this isn't the place for you. But if you don't want an elevator, and you want to feel like you're living in a house, it's an ideal solution. A morph between a condominium and a house.
Us: So, you obviously finished the condos to suit the taste of the neighborhood.
Mary: Yes, to fit that demographic.
Us: And now that you're all done, would you do it again?
Mary: I think if I were younger, I would do it again. If it were 10 years ago, I would definitely be looking for these opportunities everywhere. I think we're just at the beginning of the first wave of this; it's starting to happen all over the city – in High Park, and Leslieville, there's a new one there. The biggest challenges are you have to have a legally zoned 2-5 unit building, you have to do a gut renovation, and you have to have all the tenants gone before you start.
Us: Yes.
Mary: It really all starts with the raw material.
Us: Good to know. Thanks, Mary, for sharing your insights with us.